---

In this weekly news digest by Defencyclopedia, we bring you the most recent and relevant happenings in the world of defense. Each report will have our analysis and opinion about it.
Egypt orders 50 Kamov Ka-52 attack helicopters from Russia
On a massive military modernization spree, Egypt has ordered 50 units of the Ka-52 'Alligator' attack helicopter from Russia. These helicopters will compliment the Apache AH-64s which were purchased from the US, giving Egypt a unique mix of Russian and American attack helicopters. The confirmation of the sale was obtained via the order of 50 electro-optical sensor turrets placed by Egypt. Although Russia has refused to confirm the sale, most of the trusted news sources have. And the sale of the helicopter's sensor system means that the helicopters will themselves be delivered soon.
The Ka-50 can carry a wide variety of rockets, anti-tank/ship/aircraft missiles, external fuel tanks and cargo pods. It also has a 30 mm cannon with 250 rounds of ammunition. The presence of a radar in its nose gives it a different look when compared to other attack helicopters. It is also famous for its side by side cockpit with ejection seats and co-axial rotors.
China is building 2 carriers : Taiwan Defense Ministry
A report by the Taiwanese defense Ministry has confirmed the long-standing rumour that China has started the construction of its own aircraft carriers. It states that the Chinese are simultaneously building 2 carriers, based on the design of the Liaoning. It will feature a ski-jump to launch aircraft and arrestor wires to recover them. The carrier is expected to be in the 70,000-ton range and both carriers could be ready and operational by 2020 given China's speed in shipbuilding. They will operate the long-range J-15 fighter, which is basically a Chinese clone of the Russian Su-33 naval fighter. The main advantage of this aircraft is its extremely long-range and large weapons payload.
The Liaoning is a refurbished carrier, which was procured as a rusting hulk from Ukraine. It was converted into a modern carrier at the Dalian shipyard and it took 10 years to make it a fully functional carrier. The new carriers will be used to expand their presence in the Pacific and Indian oceans and the Liaoning will remain as a training carrier for the near future.
Indonesia orders Su-35 fighters from Russia
In a bid to replace its ageing fleet of F-5E Tiger II light fighters, Indonesia has agreed to buy a 'squadron' of Su-35 fighter jets from Russia. The purchase of these long-range heavy fighters, will give them a massive leap in capability. Having a range of 4000+ km, a weapon load of 9 tons and the advanced Iribis-E hybrid PESA radar, the Su-35 is a formidable 4.5 gen fighter. The number of aircraft which will be ordered has not been confirmed, but a 'squadron' could mean anywhere between 12-20 fighters. If the deal is signed soon, they are likely to arrive around 2018, when the F-5Es will be retired.
China celebrates 70th anniversary of WW2 end
The Chinese military put up a massive display of equipment during their Sept 3rd parade to commemorate the 70th anniversary of the end of WW2. Everything ranging from their latest tanks, guns, rockets, missiles, drones and fighter jets were on display. It also brings to light, China's focus on large-scale modernization and its ability to produce large quantities of equipment in a short span of time. The recently announced 300,000 personnel cut means that China will focus on automation and technology to do things in an effective manner. The highlight of the parade was the display of the Dong Feng (DF) series of ballistic missiles of ranges varying from 1000 to 15,000 km. These missiles act as a strategic deterrence and allow China to target US carriers, bases in the Pacific as well as the mainland US if required. The long-range YJ-12 supersonic cruise missile which will equip the latest destroyers of the Chinese Navy was also displayed.
Below are some photos from the parade.
India to order 48 additional Mi-17V5 helicopters
The Indian Air Force will receive an additional 48 Mi-17V5 transport helicopters from Russia to supplement its existing fleet of 121. The Mi-17V5 has become the workhorse of the IAF transport helicopter fleet and has seen extensive action in humanitarian and disaster response, military airlift and special forces insertion operations. It can also be armed with a variety of gun and rocket pods and used as an attack-transport helicopter. The IAF has been operating the Mi-8/17 family of helicopters for over 3 decades and has around 200 older model Mi-8/17s. All of them will be progressively replaced by the Mi-17V5 in the near future. The Mi-17V5 differs from the baseline Mi-17 owing to its full glass cockpit, improved avionics and the presense of a radar in its nose. A dedicated repair and maintenance facility will be soon opened in India to service these helicopters.
Israel is upgrading its F-16I fleet to counter Iranian S300 threat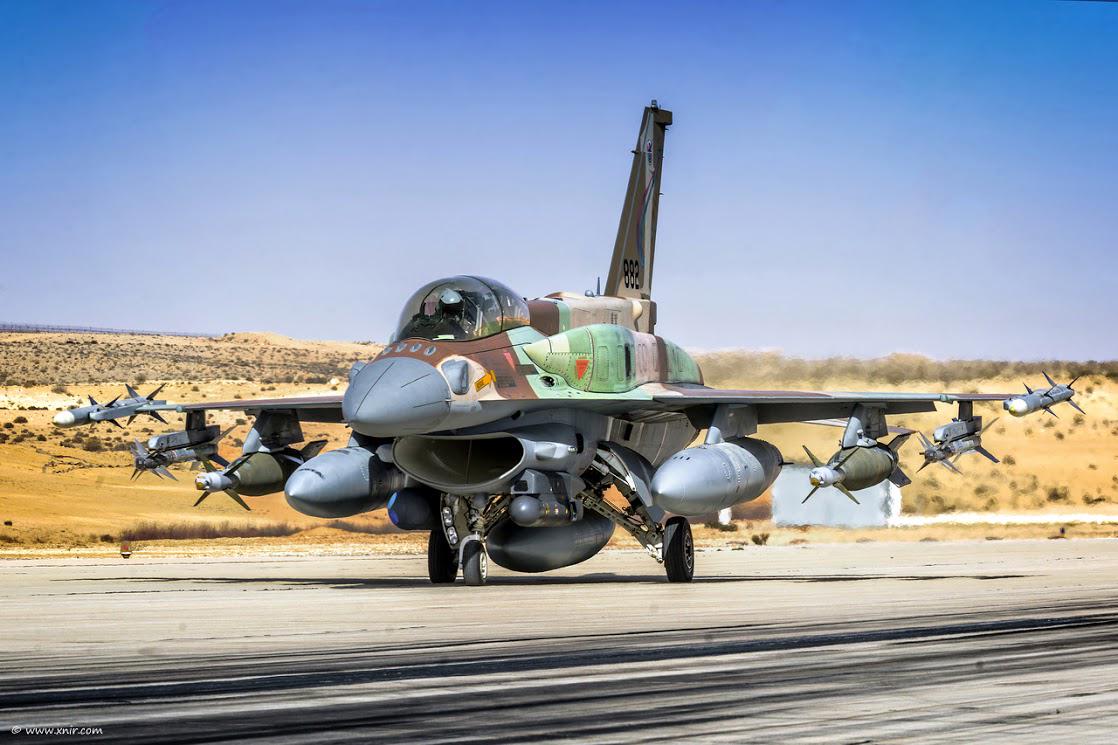 Israel has a very powerful air force, operating some highly advanced aircraft. But they need to be upgraded regularly to meet the contemporary and future threats. Israel is upgrading it's latest F-16I with new electronic jamming systems (no details disclosed yet) and other electronics which are meant to defend the jet from missiles of the S300 systems which will be fielded by Iran. The F-16I has a long-range, advanced radar and a wide range of precision guided munitions which enable it to engage a variety of targets including modern air defense systems. However, the formidable Russian S300VM will pose a severe challenge to these fighters due to its advanced radars and surface to air missiles which can be used to engage Israeli aircraft from over 200 km away. Following the upgrade, Israel would be well equipped to strike targets in Iran if the need arises, just like they are doing in Syria at present.
French Navy's 4th FREMM launched
DCNS has launched the 4th FREMM frigate built for the French Navy, the Auvergne. The French Navy has ordered a total of 11 frigates, with the last 2 modified for dedicated anti-air warfare. The DCNS shipyard aims to deliver 6 ships by 2019 and complete delivery of all 11 by 2022. Equipped with 16 land attack cruise missiles, 8 Exocet anti-ship missiles, 16 Aster-15 SAMs and torpedoes, these frigates possess the sensors and equipment to perform a wide variety of tasks and are among the most modern frigates in service today. The FREMM has also been exported to Egypt and Morocco.
Enjoyed reading this news digest ? Rate it below!