---

In this weekly news digest by Defencyclopedia, we bring you the most recent and relevant happenings in the world of defense. Each report will have our analysis and opinion about it.
First Italian built F-35A takes flight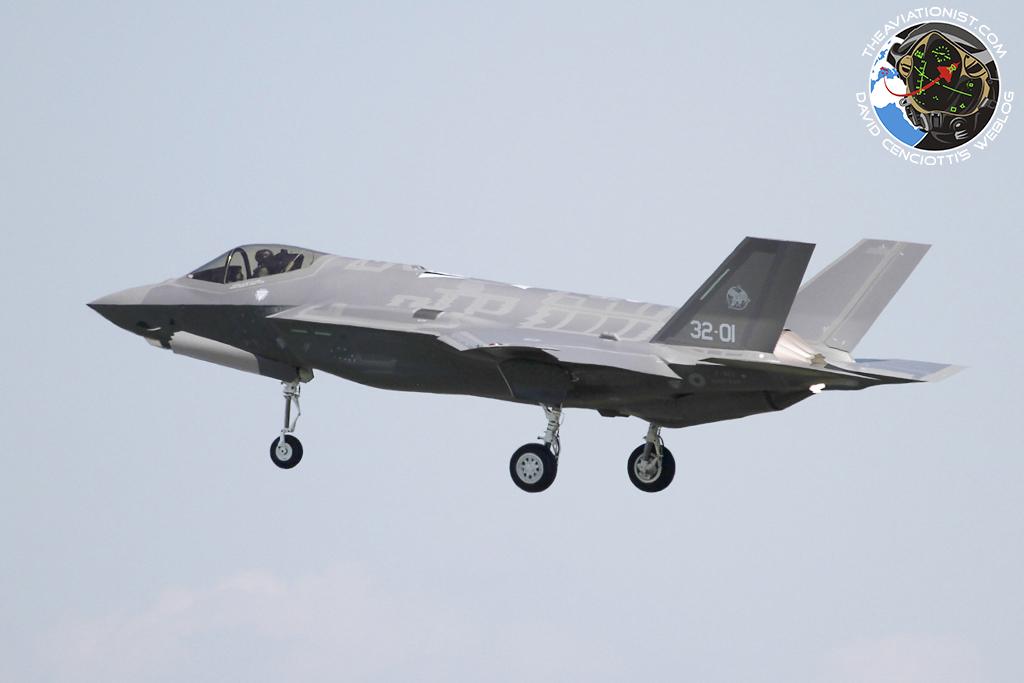 In a historic milestone for the expensive F-35 program, the first F-35A to be assembled overseas took off in Italy. This is the first of the 60 F-35As and 30 F-35Bs which Italy willl acquire for its Air Force and Navy. Desgnated AL-1, the aircraft took off and flew for 1 hour and 22 minutes. The aircraft was escorted by a Italian Eurofighter Typhoon throughout the flight.
The F-35A is the conventional takeoff and landing variant designed for operation from regular runways. The F-35B is a vertical takeoff and landing variant primarily meant for operations from aircraft carriers. Italy is also expected to assemble the F-35s for Netherlands.
French Navy to get 4 new multi-mission support ships
The French Navy will get 4 new multi-mission support ships designated as BMM (Multi Mission Vessel in French). These ships will be built by a company called KERSHIP, which is a joint venture between 2 major French shipyards. They are meant to perform auxiliary duties and support warships and submarines in various missions. Each ship will be 65 m long and displace around 2000 tons. These vessels will have the following capabilities:
The ability to carry 20 personnel with two 4×4 vehicles along with their weapons and ammunition.
Evacuation of citizens from combat zones
Ability to deploy and support divers and equipment (including drones) to conduct underwater interventions.
Fishery protection, police missions, fight against illegal immigration, drug trafficking and piracy.
Firefighting and towing capacity of up to 30 tons
Hospital facilities including operating room
Iraq uses new F-16s to bomb ISIS
The Iraqi Air Force has put its latest F-16IQ fighters into action and carried out 15 airstrikes against ISIS in 4 days. The strike was revealed to have been carried out using 'Smart Weapons'. The type of weapon hasn't been mentioned, but it is most likely to be Laser Guided Bombs (LGBs). Earlier, stikes were carried out using Hellfire missiles launched from helicopters and the Iraqi Air Force has fired thousands of Hellfires in combat till date. They were supplemented by Su-25 attack jets which used unguided rockets and gunfire to attack their targets. But the F-16 is the most potent weapon in their inventory is sure to participate in all future airstrikes. Iraq has received just 4 aircraft out of the 36 ordered till date, and are expected to receive the rest gradually.
India to buy 10 armed drones from Israel
The Indian Air Force will receive 10 Heron TP armed drones from Israel in a 400 million $ deal. These drones will reportedly be used to conduct airstrikes on terror camps within and outside the country. The IAF already operates the Heron-1 in the surveillance role. The deal comes after the indigenous Rustom-2 armed drone program has suffered from major delays and technical challenges. It is not known what weapons will be mounted on the drone. The likely options are Spike missiles and laser guided bombs. Some of the features of the Heron TP are :
Endurance of over 36 hours
Flight ceiling of 45,000 ft
1200 Hp turboprop engine
1000 kg mission payload
Electro-optical sensors and synthetic aperture radar
Germany to replace problematic G36 assault rifles
The famed Heckler and Koch G36 rifles which are used by the German army (Bundeswehr), is plagued by a problem which is going to spell its doom. The G36 suffers from excessive heating during sustained automatic fire, which results in a major reduction in accuracy. The culprit is said to be the lightweight barrel which was selected as a weight saving measure. Being light and having lesser surface area compared to a heavier barrel, it is incapable of properly dissipating the heat generated by automatic fire. Swapping the barrel with a heavier one could be the answer, but the Bundeswehr is keen on getting a new and more modern rifle as a replacement, as the G36 was designed was designed with a 20 year lifespan in mind.
The G36 is an excellent rifle by design and features polymer construction and built in integrated optics. It has seen extensive use in combat over the past 20 years in theaters ranging from Kosovo to Afghanistan. The Bundeswehr looks to replace the 178,000 G36 rifles in its inventory with a new and modern rifle by 2019. The HK-416/417 will be used as an interim solution until the arrival of the new rifles.
RAF Eurofighters intercept Russian Tu-160 supersonic bomber
Eurofighter Typhoons of the Royal Air Force were scrambled to intercept a long-range Tu-160 bomber of the Russian Air Force. This supersonic bomber was flying in international airspace, and the interception was merely precautionary and symbolic in nature. The high cruise speed of the Eurofighter and range extension provided by mid-air refuelers allowed them to escort the bomber for a long time.
The Russian Air Force possesses over a dozen of these bombers and have frequently deployed them on long-range flights of late. The Tu-160 has variable-sweep wings and its top speed can exceed Mach 2.
Australian ships arrive in India for naval exercise AUSINDEX '15
Three ships of the Royal Australian Navy have arrived in Vishakapatnam, India, for the joint naval exercise AUSINDEX ( AUStralia-INDia EXercise), which will take place from Sept 11-19. The HMAS Sirius, HMAS Arunta and HMAS Sheean are joined by an AP-3C anti-submarine aircraft of the Royal Australian Air Force. The Sirius is a 46,000 ton fleet replenishment oiler which is used to refuel warships during long overseas deployments, the Arunta is an upgraded Anzac class frigate featuring cutting edge radars and modern missiles, the Sheean is a Collins class diesel-electric submarine. The Indian Navy is represented by the new stealth frigate INS Shivalik, the guided missile destroyer INS Ranvijay and the fleet tanker INS Shakti. A P-8I anti-submarine aircraft of the Indian Navy will join the AP-3C.
The exercise marks what could be the beginning of a major co-operation and partnership between the two navies, as they look to counter the threats in the Indian Ocean. According to the Australian Defense Minister, the main focus of the exercise will be:
Integrated operations with surface, air and sub-surface assets
Planning and conduction of anti-submarine warfare
Helicopter cross deck operations
Surface and anti-air firing
Seamanship
Enjoyed this week's news digest? Rate it below!